Tips and Tricks
Have you heard of adding chocolate to chili?
Is it nuts to add almonds to tomato soup?
What about coconut milk in your chicken noodle?
At our store, we're souping it up this winter with tips, tricks and weekly deals to help you build a better bowl. Plus, we have all the sides to make your meal amazing.
---
Make Your Own Soup
---
Super Quick Soups
Birchberry Bistro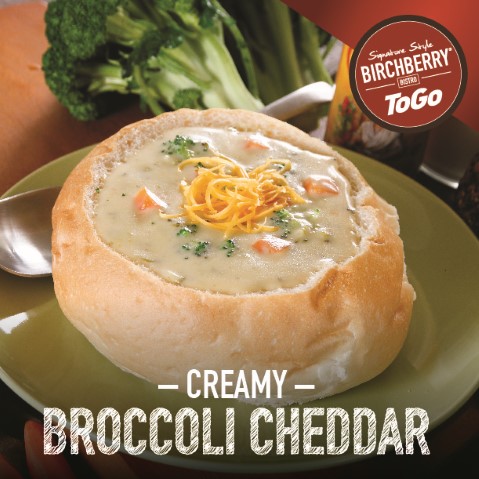 Let us do the cooking for you with our delicious Birchberry Bistro Soups. Our stores offer a robust portfolio of delicious world class soups and they are as easy as picking them up from the deli. Visit our deli to see what soups are available this week.
Augason Farms
Augason Farms offers a wide array of soup kits, including hearty organic selections. Our organic soups have been crafted with the finest USDA-certified organic ingredients and carefully paired with the perfect blend of seasonings putting them at the top of customer favorites. Organic soup mixes are packaged in convenient 4-serving pouches making them a perfect go-to solution for everyday meal preparation.
---
Sides
Soup on its own is quite a treat, but these suggested sides can make it even better!
Crackers
Fresh cut salad
Sandwiches; specifically grilled cheese for tomato soup
Frito chips or tortilla chips for chilis and Mexican flavors
---
Breads
Every soup needs to have bread to mop up the delicious remains.
Fresh baked dinner rolls from our bakery fits every cream based soup
Corn bread is perfect for chili
Biscuits pair well with beef stews or chicken noodle soup
Red Lobster cheese biscuit box mix goes well with clam chowder